Admin consent for K2 Mobile after upgrade
This article was created in response to a support issue logged with K2. The content may include typographical errors and may be revised at any time without notice. This article is not considered official documentation for K2 software and is provided "as is" with no warranties.
Issue
When upgrading to a new version of K2 (for example 5.2) and try to use the new K2 Mobile for Workspace application, via phone or tablet, you come across the following error whilst trying to sign in: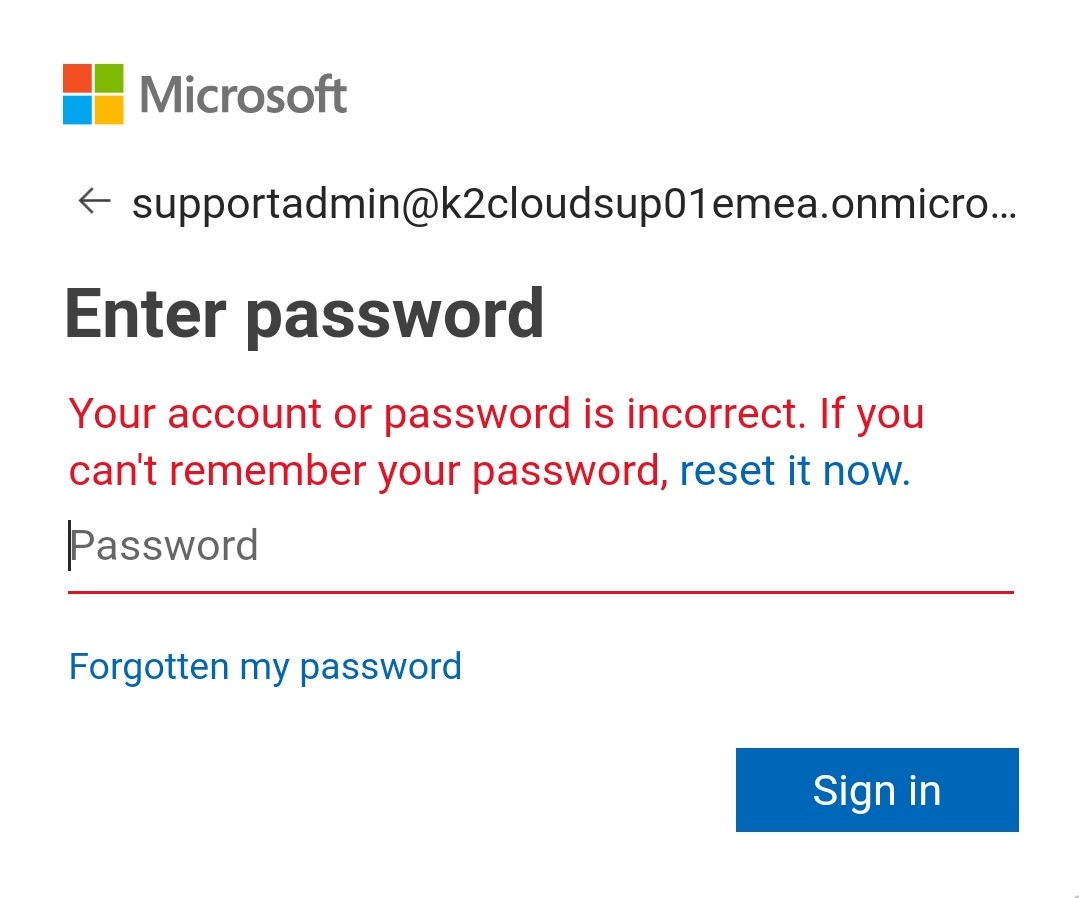 Despite the fact that this has been upgraded successfully and all K2 sites and applications appear to be working, the Mobile application for workspace does not work as expected.
Symptoms
You may see the following within the hostserver logs on the K2 server:
AADSTSxxxx: The user or administrator has not consented to use the application with ID 'xxxxxxxx-xxxxxxxxxx' named 'K2 for AAD Login'. Send an interactive authorization request for this user and resource.
Logs can be found within the following directory:
Program Files x86 > K2 Blackpearl > Hostserver > Bin
Troubleshooting Steps
To resolve this issue please do the following:
Navigate to the K2 Management site > Integration > APIs
After clicking on the "Setup AAD Consent" button to set up AAD consent, you should be redirected to a page showing that a new token has been generated.
Once complete, you should be able to log into the K2 Mobile application successfully.