Workflow Settings Start Form and User Task Data Bindings missing in K2 Five
kbt143484
PRODUCT
K2 Five
BASED ON
K2 Five (all)
This article was created in response to a support issue logged with K2. The content may include typographical errors and may be revised at any time without notice. This article is not considered official documentation for K2 software and is provided "as is" with no warranties.
Objective
How do we configure the
Workflow Settings - Start Forms
and
User Task > Data Bindings
to map Views/Forms objects to Process Data Fields if the same Wizards do not exist in the
K2 Five Designer
?
Before You Begin
In the Silverlight workflow Designer (pre-K2 Five), the following wizards are available but not present in K2 Five.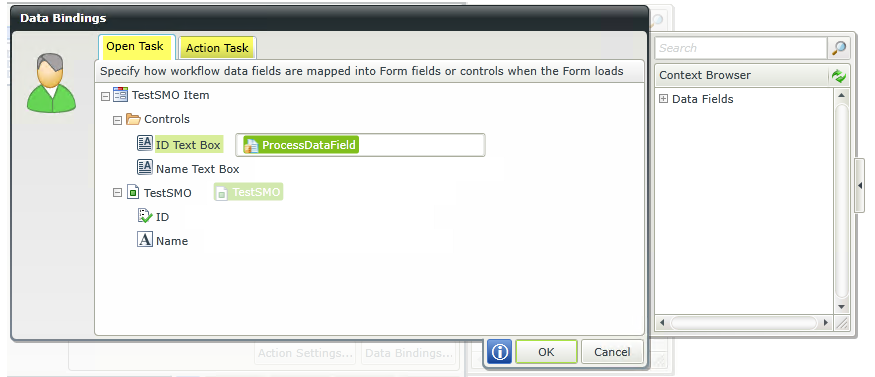 How do we make the same configuration in K2 Five?
These wizards in the Silverlight workflow Designer (pre-K2 Five) are essentially configuring the rules below that are added to the Form:
Start the Workflow
Open the worklist item
Action the worklist item
Thus, the same configuration can be made on the SmartForms level in K2 Five after the rules are added by the Workflow Designer.
How-to Steps
Please see the details below regarding the related mappings between Silverlight (pre-K2 Five) Designer and K2 Five Designer: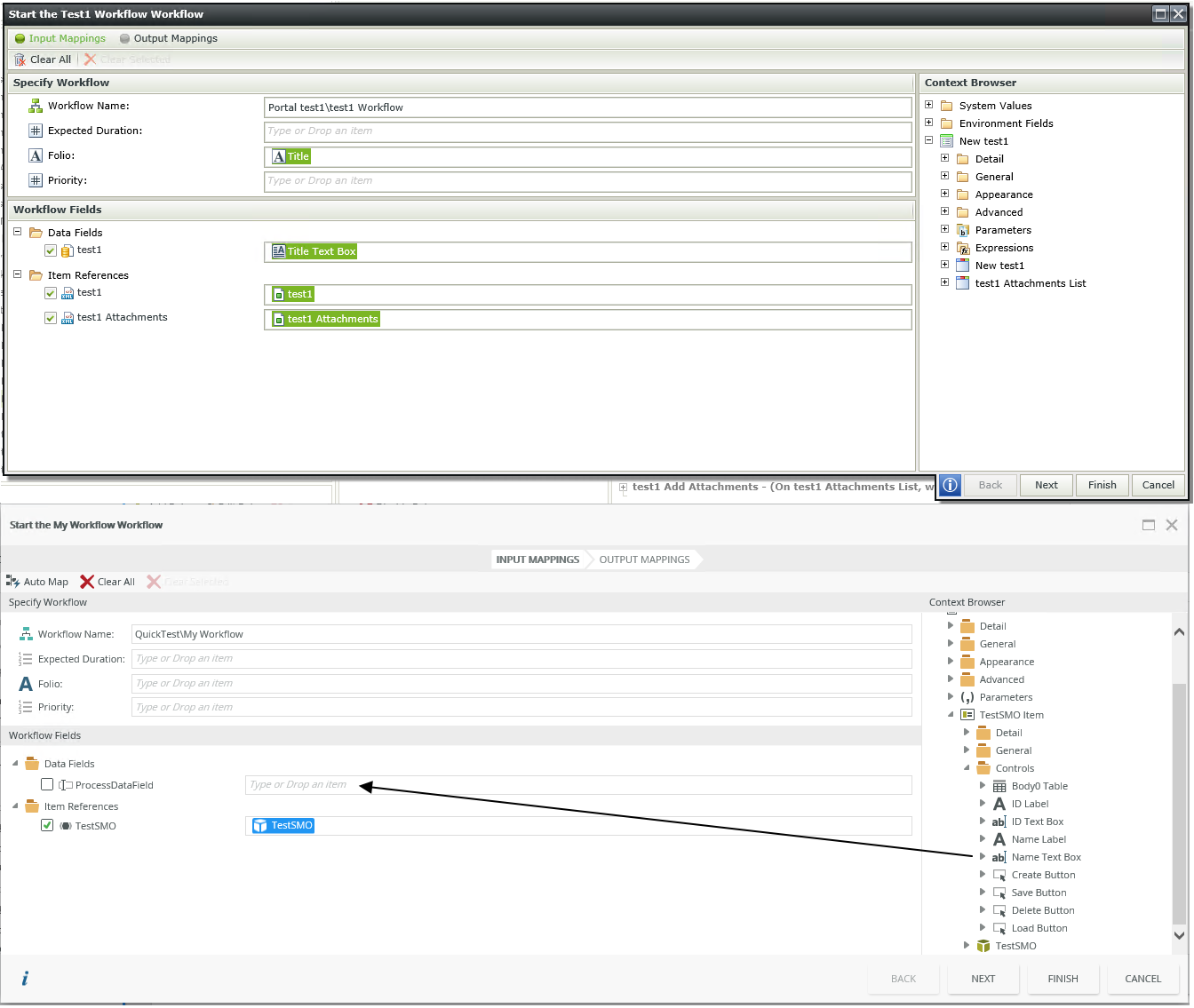 Start the Workflow: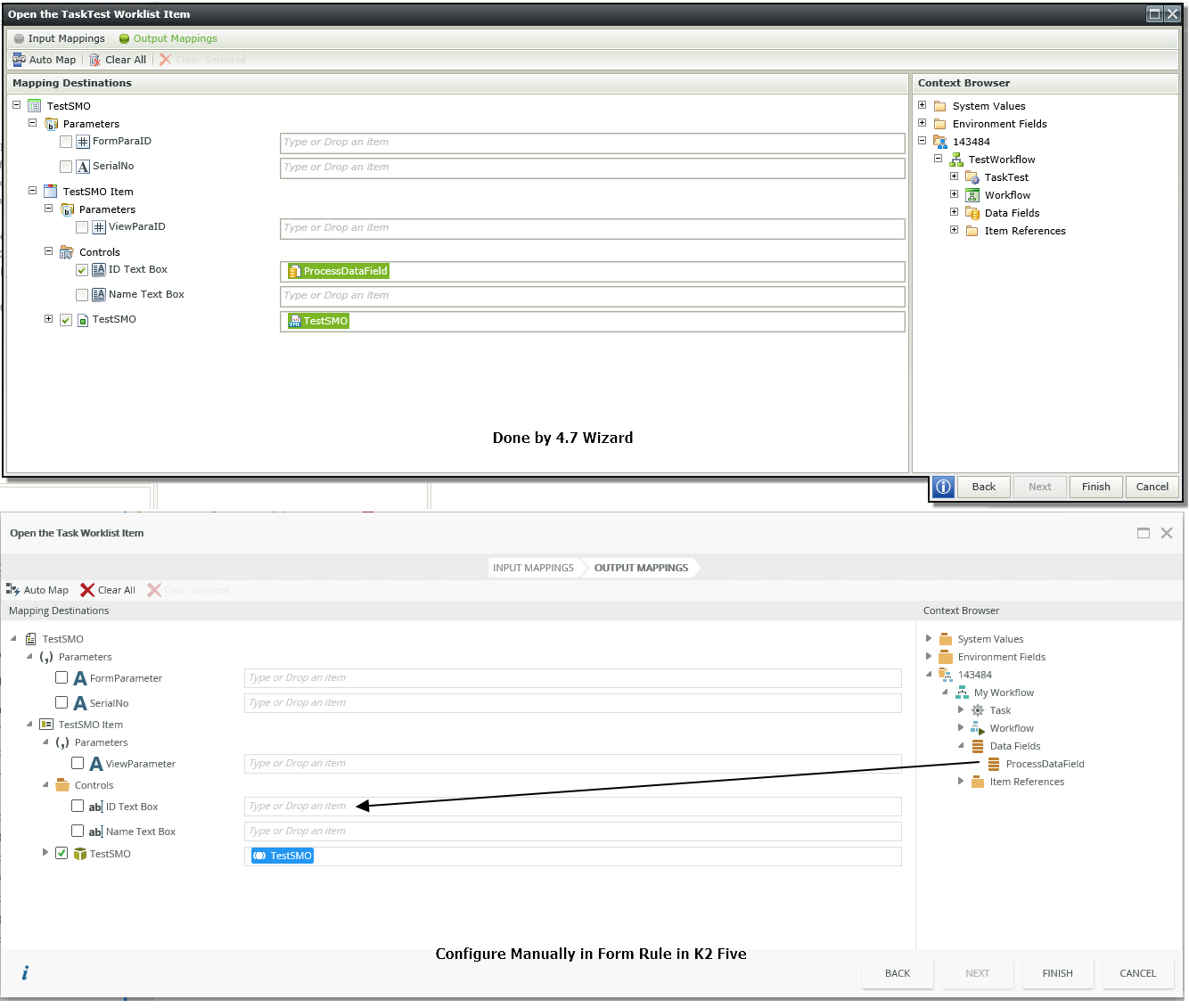 Open Worklist item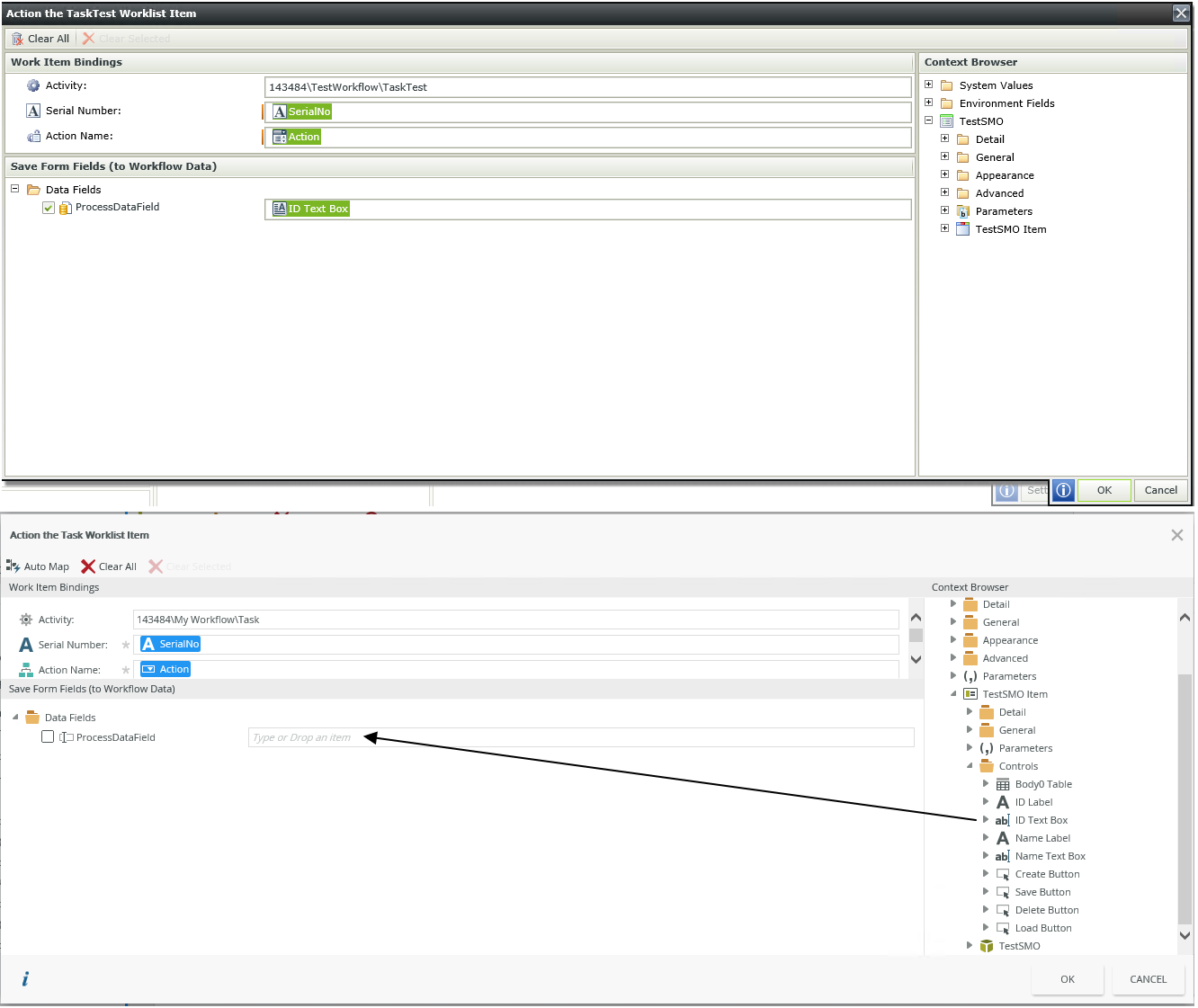 Action Worklist item
* These wizards were not available in K2 Five during the publishing of this TKB, however it may change in the future.
** The equivalent wizards for K2 Five can also be submitted/upvoted as an idea at https://ideas.k2.com/ for tracking purposes.