Display SharePoint Choices field in a Data label control




This article was created in response to a support issue logged with K2. The content may include typographical errors and may be revised at any time without notice. This article is not considered official documentation for K2 software and is provided "as is" with no warranties.
LEGACY/ARCHIVED CONTENT
This article has been archived, and/or refers to legacy products, components or features. The content in this article is offered "as is" and will no longer be updated. Archived content is provided for reference purposes only. This content does not infer that the product, component or feature is supported, or that the product, component or feature will continue to function as described herein.
Objective
Display SharePoint Choices with m

ultiple selection (Checkboxes)

field in a Data label control
Before You Begin
Sharepoint Choices field with multiple selection shows as blank in a data label due to the format of the value retrieved from Sharepoint.
The following is a workaround to display the value correctly in Smartforms.
How-to Steps
When you have choices field configured as below: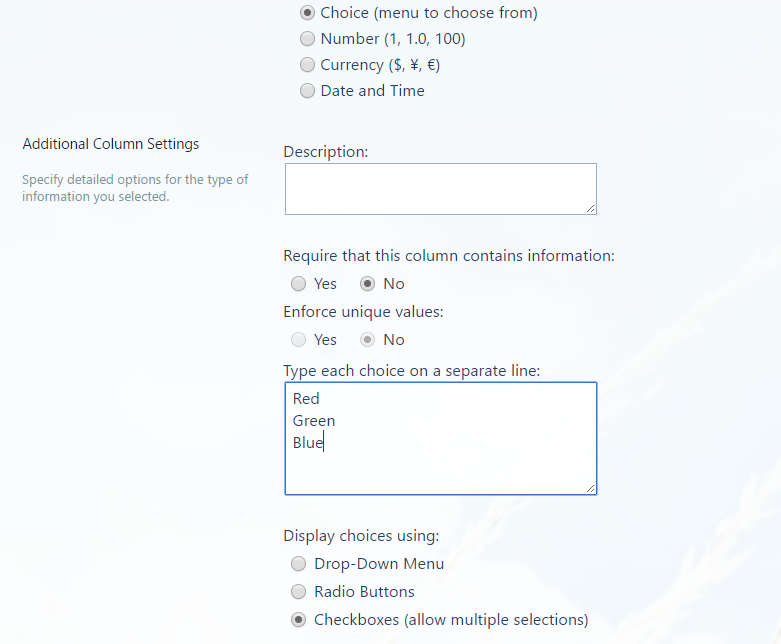 This is displayed blank in Smartforms. To work around this issue you should create the following expression: