Assigning permissions to a private Office 365 group by its name leads to: Failed to resolve Group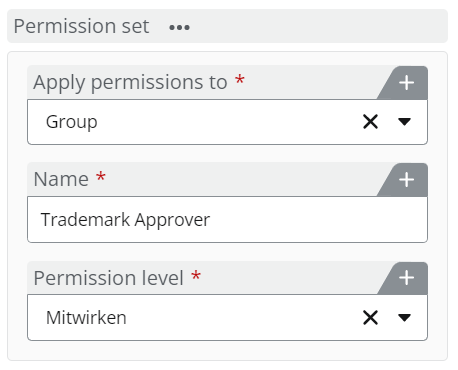 The Office Group does exist and the name is correct.

I can get the group by graph api from a SPFx and also the members, so this group seems to be OK.
The Update item permissions action is working when I remove the related permission set and just assign permissions to users.

What am I doing wrong?