Hi,
I am trying to create a Task Group Rule in a Workflow, so if a user is a member of department R&D (this is the Department as it is displayed in Active Directory) then send notification to the Manager, problem is it won't let me create a simple rule: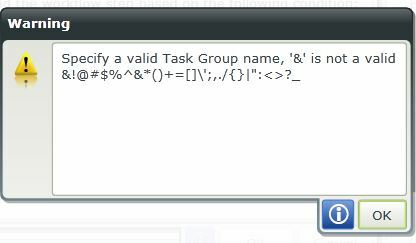 I can't ask for the Department name to be changed for all the users, so how do i get K2 to allow me to define this rule if the department contains an & ???
I also tried using the context browser - inline functions - text - CONTAINS, but that brings up the same message...
Any ideas? Is there a code to allow an & like in programming where you precide it with another character?
Thanks in advance,